EARN MORE MONEY.  FEEL MORE AUTHENTIC & ALIGNED.  PLAY YOUR BUSINESS AND LIFE ON EASY MODE.
You want marketing to sell a new product or sevice.
Or
You want a better, easier, and faster way to sell your current product(s) or service.
With...B2C & B2B Funnels and Email Marketing + Strategy. 
For...Creative, Self-development, and Wellness Spaces.

Without the stress, the uncertainty, feeling like you have too much on your plate or feeling like your striving for this goal alone. 
With Complete alignment with your purpose.
You wake up every morning feeling blessed, excited, and thrilled about the thing other people call work. But, you just see it as fun and rewarding. Watching a breathtaking view outside your window sipping a smooth blend of cappuccino. Doing things that energise you, that you love, and completely frictionless.
You can take that fantastic trip you've been dreaming of for years. You could even take your friends with you. More fun that way, right?
This is what it looks like when you have your business working with you, not against you. Your funnels, email marketing, systems, processes, all of it can help support you. 
And, wouldn't it be better for your audience, customers, or clients to show up as your best self? So, not only it's for you, but for the responsibility you have to the people you're serving. To show up, to deliver on your promises, and to WOW! Them. 
Going above what's expected and exploring your potential.
You Want A Dedicated Copywriter who Improves Your Business Through Testing And Tracking Results.
You Want To Present Yourself And Your Brand Authentically, Ethically, And Consistently
You Want to Improve - Sales, Lead Generation, Conversion Rates, Value Positioning, And Your Brand Signature Offer
You Want The Freedom That Comes From A Consistent And Sustainable Business And Focus On Your Real Purpose - What You Love Creating
Make Your Marketing Easy
Helping Find Innovative Ways To Improve The Creative, Self-Development Or Wellness Industries.
Focused on Improving Your Copywriting, Marketing and Branding. 
Looking At The Details And Your Dream Vision.  
Creating A Bigger Impact To Help Your Audience.
Understand Your Business Goals And Intentions With Your Business. 
You're probably sick of unreliable, unresponsive, unskill freelancers. You. Are. So, Ready. To set higher standards. Have someone who makes your life switch from - busy & high-stress to low-stress, easy mode.
You've probably tried to DIY the copywriting for your business before. You are sick of the time-sucking uphill battle to make real progress in your business. But, still not getting real results.

Don't waste any more time to get those results...

Get The Support And Strategy You Need When Tackling Problems. With Strategy And Tested Personalised Copywriting. Get help to identify, understand, and tackle problems in a way that authentically suits you

Watch as your business transforms to match your personality, needs and lifestyle. Never feel like you're wasting your precious energy and time again.
What Does Support Look Like To You?
What are your top of mind problems right now?
Do you need a structured plan to balance out your creativity?
Need help getting predictable results and start feeling in control?
Ready to have copywriting that represents you in an authentic way?

Not utilising your gifts and skills optimally? 
Stressed about not seeing results from your first funnel? 
Have no desire to write about your business and instead focus on your purpose?
Copywriters are able to consolidate and organise your ideas, offers and emotions packaged in a clear way. To understand your business or customer problems enough to find new angles to resolve them.
Turning ideas into something that makes them valuable.
Even if you don't have the time to be apart of this process personally. Creating something tangible, new and exciting can be it's own reward.
Need Practical Ways To Move Past Problems?
You want to see results fast and get a good return on investment
You want a sustainable, flexible, business with systems & processes ready for you to scale

Have the clarity that gives you an accurate target and goal
Have the time for deep thinking, fun and new experiences
You want to be more intentional with your time to focus on higher-value actions. 
What A Dream Funnel Looks Like…
Copywriting is great for overwhelmed entrepreneurs who want to improve their process with a market analysis guide, customer persona guide, brand voice guide and more. 
This will help process, clarify, and demystify all your data, information and market research. 
Giving you a clear direction based on your goals, motivations, and intentions.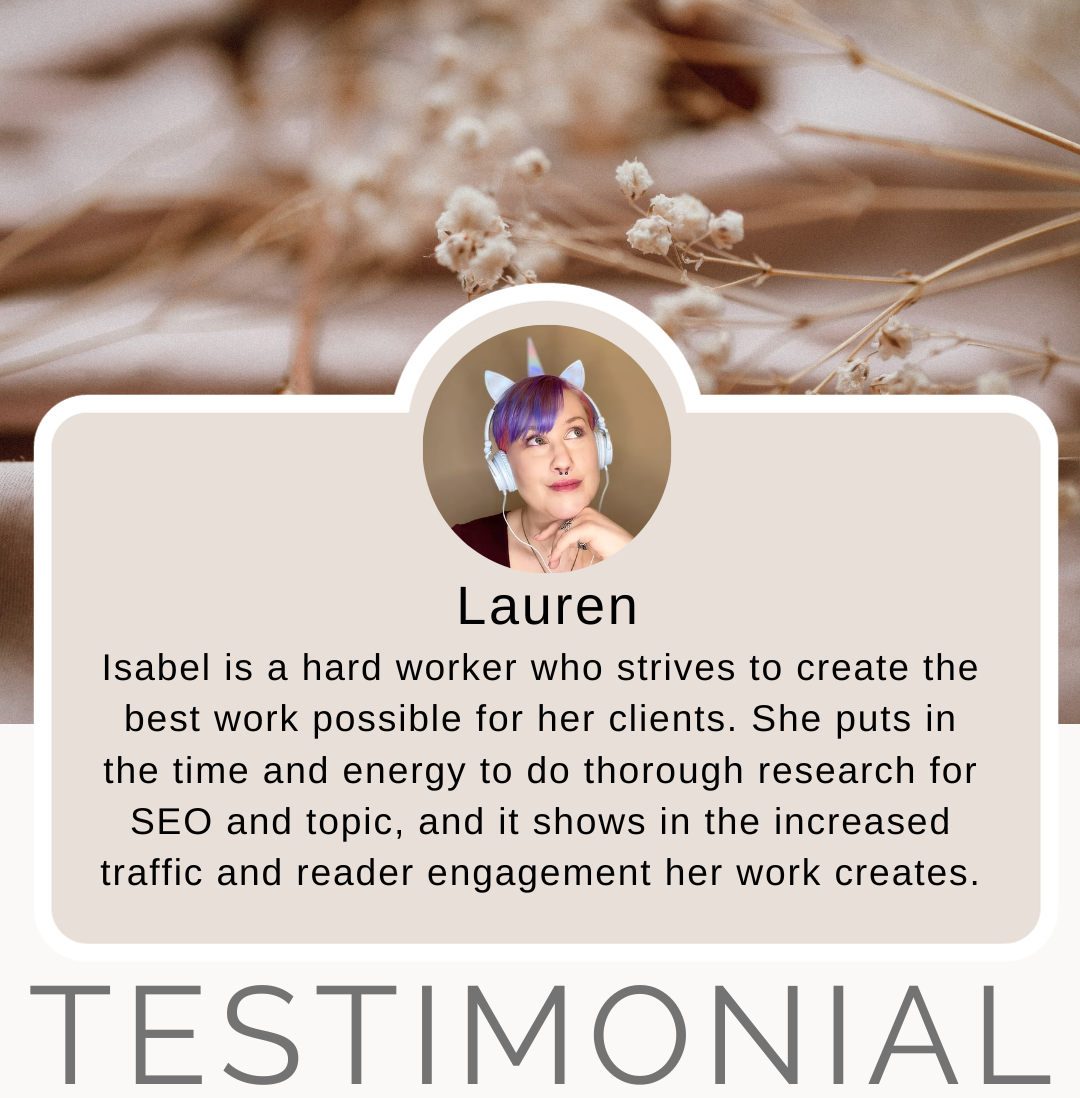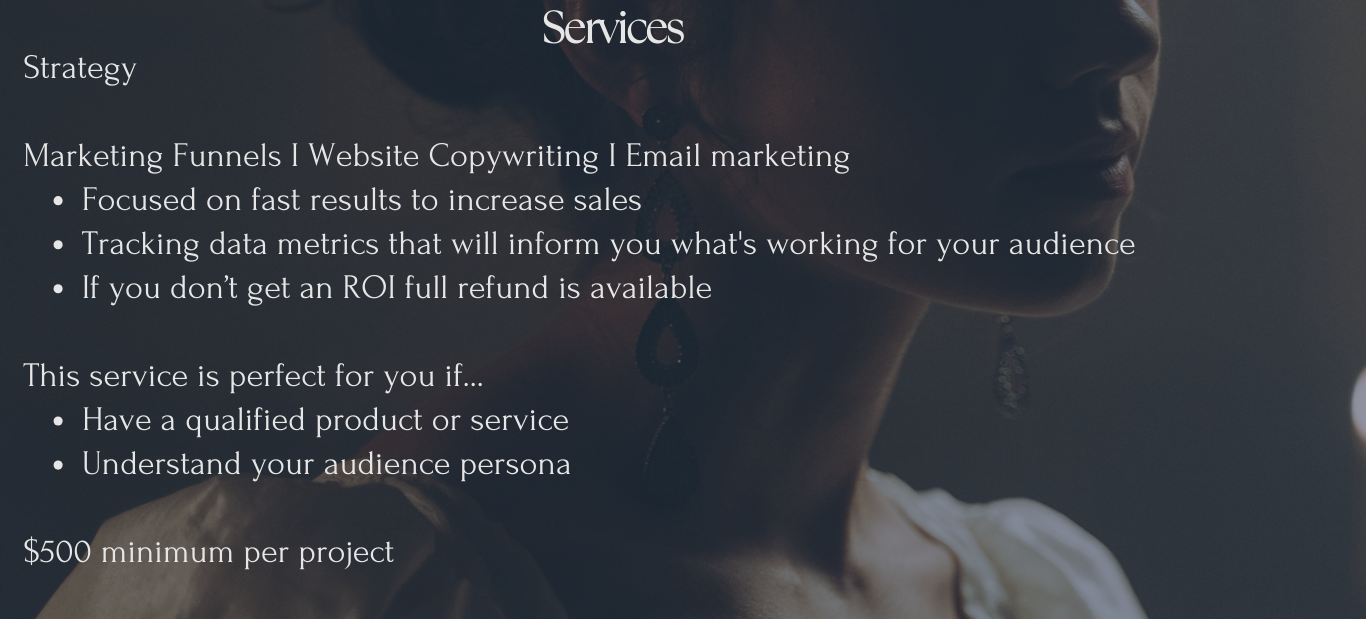 This Is Great For Newer Entrepreneurs...
Being a small agency allows for a lot of flexibility. Letting me create more impact and provide more services.
Additional services can include…
A/B Testing, Marketing Audits, Brand Guides, Strategy, Optimise SEO, Deal Acquisition and Maintaining a High-Quality Email List.

The strategy will help you develop a clear plan. Ccreating focus, Intentional progress, and direction for your business goals. Able to remove obstacles along the way.
Perfect For Creative People Who Need Structure, Stability and Focused Direction.
How Else Can I Provide More Value?
Better clear messaging and delivery to make a bigger impact on your customer journey
Analyse your customer journey then address their needs and desires (make your audience feel seen, heard and understood)
Help your audience make correct buyer decisions (why pick you over your competition)
Increase sales, Increase return customers, lower your customer churn rate, and create a healthy scaling business
Define your unique place in the market through differentiation, positioning, personality, messaging and visual identity

Build brand trust and consistency through systems and processes that help you to give more to your audience without the stress and strain
You want a safe and steady way to build your sales system for growth-focused people.
More Benefits…
One of the greatest advantages of having a copywriter is executing multiple tests. That leads to evidence-supported marketing strategy with an understanding of your audience.
Brands can attract different avatar profiles with different wants and needs. Understanding your audience's needs can reduce customer churn and increase lifetime customer value.
With access to your software metrics, I'll be able to make better fact-supported incremental changes. To improve your results over time.
Fact-based marketing means making decisions based on data and results not assumptions or shiny object syndrome.

Able to remove assumptions, and confusion. And, add clarity and support when scaling your business. In a way that aligns with your ideal vision, with your strategically developed plan.
FAQ
Why Email Marketing?
Are you capturing your audience's email and making the most of your connection with them?
This is a huge opportunity for you to increase your revenue. Marketing research shows that for every $1 you spend on email marketing, you get $36 back.
It's the highest ROI you can get but the best part is you have some ownership over your audience. Giving you more freedom and stability.
You don't know where social media will be in the next 5 years.
You don't know when you might be banned from social media.
You don't know when you might change the directions of your business to try new ideas.
E-commerce stores rely heavily on email marketing to makes sales all year round, and on special occasions.

Having your audience, them all, accessible without barriers, in one place, will give your business mail help you scale and be more sustainable. 

What Does Funnels Do For Me?
Do the work upfront to get a passive low maintenance why to earn money. One funnel can be the first step at building any kind of dream business. Not only giving you extra income but more confident going forward when building your business. 

But it's not just about you, funnels can be designed specifically for your audience in a way that gives them an unforgettable experience. Your funnel is where you can create the biggest emotional impact. Requiring high level thinking to craft a perfect custom delivery, unique signature offer, comprehensive customer guide, and a deep understanding for your brand.

Helping you and your customer to grow into their desired transformation every step of the way.
Funnels can create the most impact in someone's life and be the cause for heir biggest frustration. It also creates a great opportunity to test my marketing chops and create the biggest impact for your business.
Marketing (and copywriting) is simple if you only think about how you can best serve your customers and audience.
This empathetic approach allows me to holistically and thoroughly understand the needs and motivations of the audience. (Much like Seth Godin's approach)
Much like 'win without pitching' this approach attracts the right people to you and repels the rest.
Joanna Wiebe - "you're selling your prospects a better version of themselves."

The Advantage You Gain With A Copywriting
What A Copywriter Can Help You Achieve?
Understanding the audience will help improve their customer experience and satisfaction. They will feel seen, heard and understood that this brand really cares about its audience. This then creates brand loyalty and avocets.
It allows people to delegate and focus on other aspects of the business, growing it faster. Having someone you can rely on also removes stress and anxiety giving you a stronger sustainable way to grow.
Copywriters that provide strategy understands the business goals and intentions - providing you with milestones, direction, focus and reducing chances of failure and all the expenses that could have been wasted to get to the desired outcome.
Having strong communication skills can be used for achieving a lot of things, not just improving conversion rates and sales. Fundraising, sponsorships, negotiation, guest podcasting and guest posting, aligned partnerships etc
A lot of copywriters will also say they can keep an eye on competition. Here's why I strongly believe tracking your competition isn't the most effective move.
To improve the value position of a brand, it needs to be aligned and in accordance with its values and beliefs. Not as a reaction to other businesses. Poor marketing copies what other brands are doing while good marketing focuses on giving people what they want and something to talk about.
Ultimately it's the people who decide how the market is shaped, so it's the customers who we should pay attention to, they should get the final vote for decisions, don't you agree?
David Ogilvy - 
"When I write an advertisement, I don't want you to tell me that you find it 'creative.' I want you to find it so interesting that you buy the product."

You'll be giving your desired audience the best customer experience. In a way that emotionally resonates and addresses their needs. Listening to their needs that other brands aren't addressing and form a stronger connections. By showing you listen you can make them feel heard and empowered.
Most busy founders don't have the time, expertise or motivation to do this personally, this is were a copywriter comes in. 

What's In A Copywriting Project?
Copywriting without strategy is not congruent or aligned with a specific goal or outcome. Making it hard to justify this investment and assess it's value. This is why strategy is so important and apart of my process.

Strategy makes sure that deliverables are aligned with your brand goals. With trackable key performance indicators indicating a clear ROI making it a worthy investment. 
Strategy can also help define and develop your goals. The strategy will help define and narrow down what your needs are. How to best way to deliver them. Saving you time and money. Bringing you more clarity and focus.
The deliverables then can be decided based on impact, your budget, and your project needs.
What's My Process Overview Like?
An integrated workflow with Google Docs. Makes it easy to work with, store, navigate, and refer to your project overview.
Increasing productivity, and helping maintain open communication. The project overview includes editing instructions, schedules, well-formatted files and a copy of every document.
Having structure in a business is key for stability, predictability, easy new iterations and improvements. Which is why my simplified process is great for busy clients.

If you need to be hands off for your project, updates for project progress can also be emailed to you every 2 weeks.
After onboarding and strategy. The next key step is my research process.

What's My Research Process Like?
Everything I Need To Know:
Design + images
The design needs to reflect the audience's experience, needs, and desires.
Understand the audience
Their motivations/intentions - one solution or offer can be used to fix specific problems where each customer is unique
what is their desired outcome
What's stopping them from getting to the desired state? What are they currently dealing with?
How do they communicate? What is their personality like?
What do they love? What makes them feel heard and safe?
Who is this brand, product and service not for?
What does the audience want before and after getting this product/service?
Understand the product/service
What are all the details of the product/service?
The process the customer goes through to achieve the desired outcome.
What value does the product/service provide + including data results?
Desired outcome the product/service provides?
Does the scope and package of the product/service reflect the needs of the target audience?
What is every negative + what this product/service does not achieve?
Testimonials + case studies
Understand the Brand
Brand Voice
How would you describe the tone and style of the brand? Need samples.
Brand positioning
Does the brand have values and a story to represent?
How do they exemplify those values? What do they stand for? What is the brand's core messaging?
This is when you tell stories. Stories come with a lot of emotion. What's a story you think your target audience will love about your brand?
What impact and value do you provide to your target audience?
What experience and transformation should your target audience expect?
You can do all the research you want but only conviction about the future you want to see will drive the change you want. What would you die for? What matters and what you think is true - even if some think contrary to you? What's your POV?
To create conviction you have to speak to power, permission and authority
Understand the market
Know commonly used words by the market including acronyms
Understand upcoming trends, problems and opportunities
Know effective SEO
Know where to find the target audience
Company market research and studies can help understand current problems and predict trends
Understanding the Communication style between the brand and the audience
Does the words, voice and style represent the brand accurately?
Does the communication style and personality vibe well and reflect the audience too?
Does this communication (and design) optimize the customer's experience when purchasing and engaging with this brand?
How can you make your audience feel included and immersed in your brand?
Does this build excitement, urgency, scarcity or inclusion?
What's Deal Acquisition?
 Clients sometimes will want specialised experienced writers that meets their needs. This is why I'm developing my acquisition and recruitment process.

Able to find, vet writers and negotiate with copywriters. Using my editing skills and connections with copywriter communities.

Successful match ups with clients and copywriters is sometimes referred to deal acquisitions. The fee for this process is 20% of the project or a base fee

Do You Offer Payment Plans or Discounts?
For the first test projects. My clients usually get discounted prices to make sure they are satisfied with the value, communication and project workflow when working together going forward.
For projects over $3,000 payments are done 50% upfront and the other 50% after the first draft. 
For projects below $3,000, payment is required upfront, unless discussed otherwise.
If a client wants to pay a monthly retainer or wants a payment plan. This will be decided on a case-by-case basis. Given the right terms, this can be arranged.

For clients with a low budget - $2,000 as a yearly subscription. As a business owner myself, I know how unpredictable business can be.
This way you have access to a copywriter all year without spending more than you expect. You can take your time in utilising my services based on your current needs. The price of each project will be deducted from budget after completion.

Who Is This Not For?
My dream clients make it easy to be excited about their wins. They ask a lot of questions, give good feedback, and understand this is a process (they don't expect to see immediate results).
This makes it easier to hit goals, make progress, and create valuable impact.
This isn't for people who...

See creativity as a commodity

That don't value marketing 
Only thinks short-term
Don't have a clear vision of what they want
Not committed to change and improvement

Struggle to make decisions and follow through

Attract The Right Customers For You
What do you want your customer journey to look like?
What does your customer need? 
How can we bridge the gap between where they are now and what they want to be?
What are your customer motivations?
What will get them from brand awareness to buyers in their journey?
Do you know how to turn buyers into loyal advocates?
Do you know what your competitive edge is?

Customer journey is about...
Meeting their psychological, emotional, or even spiritual needs. Changing their current limiting beliefs. Motivating them to take action.
Having a copywriter who understands your goals and thought process can help you overcome blocks. Especially if you get bogged down by new information or become distracted.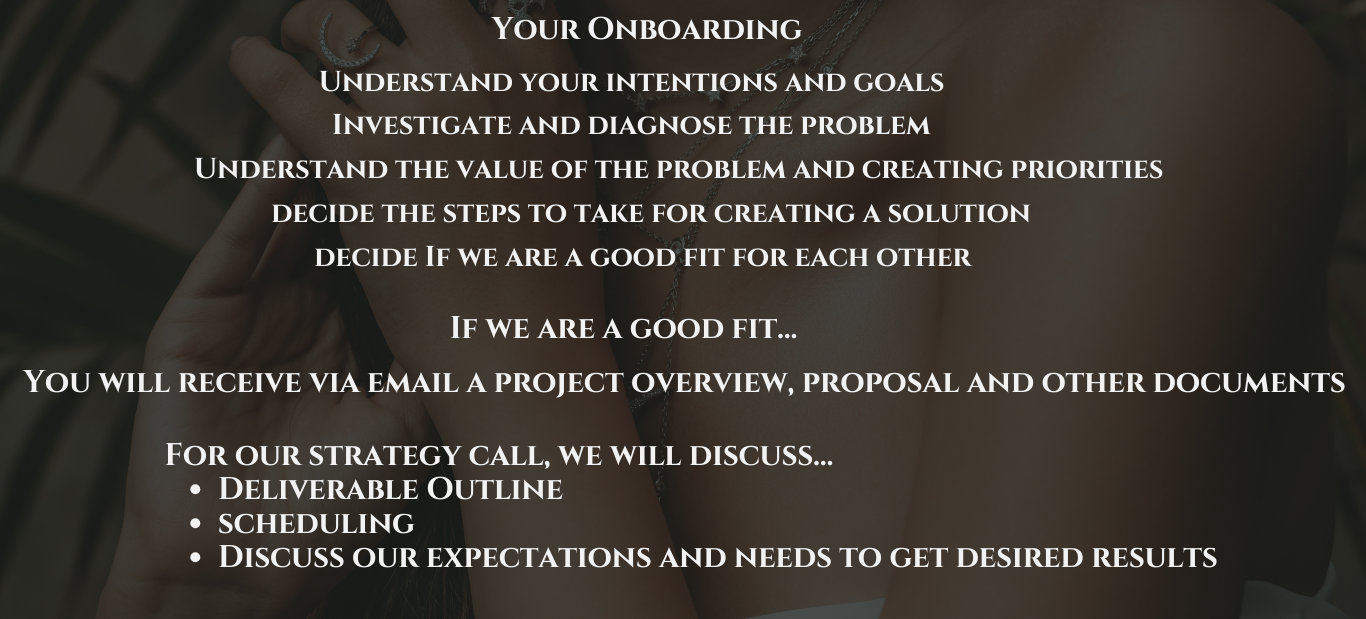 Quality Guarantee
Having copywriter mentors who have earned millions for their clients. And, working professional editors. Helped me to develop an effective process to write effective copy. 

Now focused on shaping my copy based on facts and tangible results. 
Quality is my top priority. If you don't get an ROI that justifies the price. I don't even want your money. Get a full refund, no questions asked.
We'll talk about where you want your business to be and then how we can get there.
With milestone goals and results-based copywriting. Creating a higher chance of future success, fewer future problems, and more stable predictable growth.
Client Projects
Self-Development: Coaching Samples
Sales Email
Landing Page
Sales Page
Will We Work Great Together?
Creating resonating messaging for your audience by addressing their motivations and desires. Isn't just about what you say. It's about how you say it changes how people feel and view the world.

I've spent years learning about how to reach goals, how to live a happier life, removing limited beliefs, and productivity.
Thanks to my past experiences I can empathise and understand your audience easier, where they're coming form and how they want to feel supported. 
Learning more about storytelling also helped develop analytical skills, and gain a deeper understanding of writing, culture and psychology. 

Crafting a more emotionally driven impact. Especially in the self-development, wellness and creative industries. 
I know every client has a different vision for success. Driven by your intentions and motivations.
Actually, this is one of the first things I will ask on our discovery call. This process is personalised to address your individual needs. So, I know what looks like success and your efforts can be utilized effectively. 


Choosing words that accurately and uniquely represent your intentions, tone and brand style. Is important to create a deeper understanding and depth with your audience.
Along with finding and expressing your unique perspectives and ideas.

Articulation gives you more freedom to express yourself more accurately. To let people know you better. To be more honest and authentic.
What kind of quality should you expect?

I've also joined a high-quality coaching copywriting course. With people who have made millions for their clients. Having access to a quality group of copywriters, copywriting coaches and copywriting editors. 
It also helps that I value personal growth, practicing to get better everyday.

Find out if we work great with each other by making an inquiry below.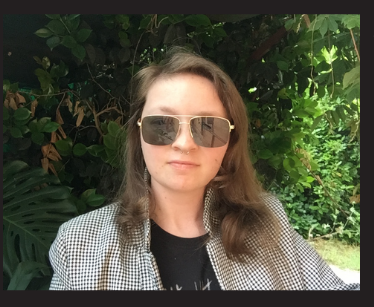 About Me...
Isabel, here...
INTJ Personality. Likes stories, solving problems, learning new skills, experiencing new things, art, and being in nature.
My Values:
Quality
Creativity
Growth
Freedom